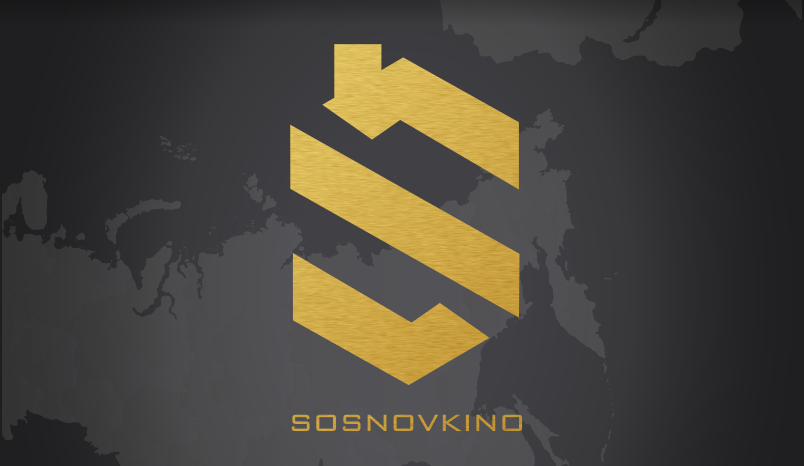 Real estate is one of the most profitable field of investment even for non-specialist investors. Sosnovkino foundation have started crowdfunding so that investor from any part of the world can benefit from all the profit generated by foundation from land are they will build and sell from 2018.
Sosnovkino is revolutionary project that hold more than $3 million worth of land area in Russia. They are open for investors who will enjoy profits from that 194 hectors land area. After crowdfunding Sosnovkino is planning to build sewage system, gas pipelines, water pipelines, electric system and roads on those empty land they own and sell all those 194 hectors in more than 3x of its current price which is quite possible.
Sosnovkino foundation is actually majority share holder of Sosnovkino LLC , a registered company based in Russia so this project can be trusted with blind eye. Sosnovkino foundation is looking for $2,700,000 from investors to complete construction of infrastructure in land are they own in prime location of Russia, all construction will complete by October of 2018. When Crowdfunding will end funds will be transferred to Sosnovkino foundation which will than be available to pay contractors who will start building water pipelines, drainage and electric systems from june of 2018. Sosnovkino LLC will start selling some selected areas of land on higher prices and profit made from those sales will be distributed among all ICO investors.
Why you can trust Sosnovkino project?
Because it is backed by real land assets
Infrastructure will be built within 1 year and sales of all land will finish by 4 years so you don't have to wait for year to get profit from the project.
You will get profit even after all lands will be sold from all infrastructure Sosnovkino build on those lands.
Price of remaining land will keep increasing with every sales.
You will also get voting right in the company along with company shares.
Sosnovkino foundation is registered in caymon islands so there will be no any legal problem from Russian federation.
Sosnovkino foundation have chosen Ethereum based token (SNKcoin) for crowdfunding. With every SNKcoin you own, you will also hold share for the land asset foundation is holding right now. You can invest with complete anonymity and distribution of profit along SNKcoin holder is fully automatic. In total 390,000 SNKcoin will be created out of which 270,000 will be available for ICO.
Holding SNKcoin also gives you voting right during annual token holders meeting held on December every year. 1 SNKcoin will count as 1 vote and decisions are made with atleast 50% of total participating votes. Token holders can send different suggestion throughout the year so those can be added in question for annual meeting which might be implemented if it will be successful during annual voting with 50%+ votes. Moderators will be hired to select only useful suggestion and extraordinary voting will be done before annual voting.
Sosnovkino foundation have already done enough research to find out possible revenue they can generate over 3 years period from just selling lands, price of each land will vary according to infrastructure they have. A projected profit figure is included in below bar diagram.


Sale will start from November 2017 which will last in 3.5 years and during this timeframe Sosnovkino will generate atleast 441% profit which is almost 150 times more than any other risk free investment opportunity. Note : as Sosnovkino foundation will distribute 70% of its share actual profit investor will make is 300% in 3.5 years. You can full analysis of project here 
All profits generated from land sells and other infrastructure will be distributed among all ICO investors and team members through ethereum based smart contract so all SKNcoin holder will get profit automatically. Dividends will be distributed on every quarter of each year starting from October 2018. On 1st week of distribution date, profit will be accounted and transferred to Sosnovkino foundation based in Caiman islands. On second week different cryptocurency will be bought with all those profit so that it can distributed to investors in coins of their choice. Coins bought from this profit will be transferred to separate wallet to distribute within next few days. Before distributing profits, snapshot of SKNcoin blockchain will be taken so that every token holders can be verified. All token holders will get profit in their personal wallet.

Sosnovkino have already sold over 163,807 tokens out of 270,000 tokens and ICO will end on 26 august 2017 so you should better hurry to buy these profitable tokens
Buy SKNcoin now : 
TEAM MEMBERS
Maxim Dvedenidov, CEO is experienced in implementation of projects of suburban real estate and have more than 3,000 of implemented land plots in Russian Federation, several successful development projects in the Czech Republic. Olga Serbinenko, CFO is a Financial and business analyst. She have Master's degree in Economics in Plekhanov Russian University of Economics, Russia. Dmitry, CIO is IT specialist who owns Master's degree in Information Technologies and Computational Systems.

If you have questions regarding project or want to read more about Sosnovkino foundation go through following links ;
website : 
Blog : medium.com/@sosnovkino
Whitepaper : 
Bitcointalk ANN : bitcointalk.org/index.php?topic=2008092.0
Facebook : 
Twitter : 
Reddit : www.reddit.com/user/Sosnovkino/
Slack Discussion : sosnovkinoico.slack.com/
Telegram Group : t.me/sosnovkino
OFFICES:
Russian Federation,
630055, Novosibirsk, Bulvar Molodezhi st., 36/1,
+7-913-985-8715
Czech Republic,
Šestajovice, Komenského 28, 25092
+420228882915
Thailand,
55/1 Bandon-Cherngtalay road, Cherngtalay, Thalang, Phuket 83110
+66637634050
Contact us in bitcointalk : https://bitcointalk.org/index.php?action=profile;u=860971 (SONG GEET)