Trending Now
Meet a Guy who lost all his tokens From Binance – Who should be responsible?
Australian tax office (ATO) is after crypto holders
HITBTC locked account with 16 BTC and 214 XMR inside
Binance donates $1 million for floods and landslides victims
Japanese merchant that accept bitcoin with zero confirmation
Australian tax office (ATO) is after crypto holders
Binance Request – Please Reset your API Keys
ETH gas price soared and almost tripled in few days
Tweet that can Blow Bill Gates's Crypto Sentiment
Exclusive – Look the condition of Mining farm After Flood in China
NANO community collected $5k in just three hours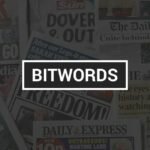 Bitwords.io, a crypto-focused ad network for crypto publishers/advertisers launched
Crypto news aggregator CryptoControl.io has launched a crypto-specific ad network called as Bitwords.io. Bitwords.io is a smart-contract based ad network that provides transparency by...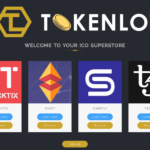 https://www.youtube.com/watch?v=3qiK2yyMbcw The new Initial Coin Offering model of raising funds has taken the digital currency space by storm, however, a noticeable gap exists in the...