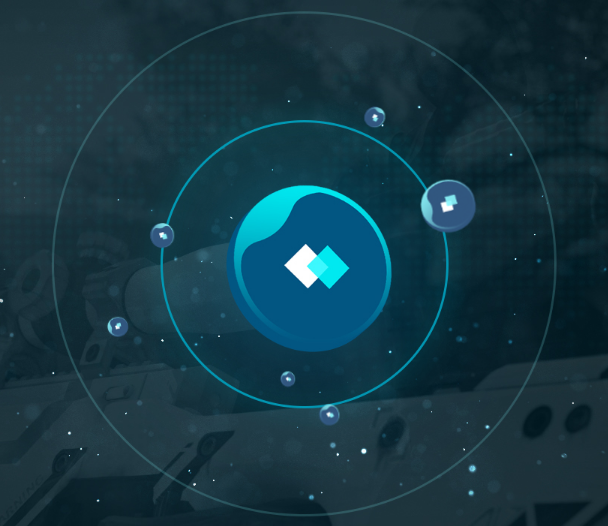 Esports industry is already booming and total items sold everyday country are worth more than a million dollar and over 5 billion USD per year however all of this transactions go through centralized platform.  (SKIN) is out there to revolutionize trading of game skins in Counter-Strike: Global Offensive, Dota 2, Team Fortress 2 because SKIN is ethereum based tokens so it will work in decentralized environment providing lots of possibility.
These tokens can be traded for skins and also to bet on different esports. Skincoin doesn't rely with any centralized platform or any third party service or game provider.  Over 9.5 million users play DOTA 2 while 8.8 million users love to spend time in CS:GO and Players spend in Dota 2 a total of just over 11 billion hours per day, whereas in CS: GO this figure is about 8 billion hours. Most of these users trade skins everyday this can give us some idea of SKIN's potential.

Skins are virtual items that can be used in games like Counter-Strike: Global Offensive (CS:GO), Dota 2, Team Fortress 2. The term "skin" is derived from the typical function of these virtual items: changing the appearance of a player's in-game avatar, weapons, or equipment.  A player could use the skin in the game itself, by installing it for his character; sell it on a trading platform or pass it on to another player as a means of exchange or as a gift via Steam's API. A great number of players wanted to profit from the skins' liquidity by selling or exchanging the items as if it was the stock market. Rare and unique skins acquired a status of collectors' skins and now their price may exceed the amount of $10,000.
Google trends proves strong demand in the skins market and the growth of interest in this market.

In 2011 Valve Corporation launched a service for Steam users to exchange in-game items for games with built-in economy. In 2016, the Washington State Gambling Commission demanded that Valve developers stop supporting gambling related to games' items and the Steam platform.  In August 2016, The largest gambling portal CS: GO Lounge received a ban from Valve on the skin gambling activity. At the end of September 2016, the portal resumed its activity by introducing the system of inner currency in the form of coins (points), which does not violate the policy of Steam.
There is a solution to this problem. A lot of video game websites began to adopt a new business model by introducing the system of inner currency of coins (points). The skins are exchanged for a particular number of points and the bets are made not with skins but with points, which doesn't break the law or the Steam Subscriber Agreement. To use the points on their websites, one has to first change them into skins in an inner store. At any time the player can change his points into the skins and withdraw them from the website. But the changed business model led to another problem in the skins market. The points from one platform can't be used outside this platform, other sites or exchange services will not accept them. The value of points outside one particular platform is equal to zero. This adds unnecessary steps and makes the trading process more complicated. By introducing the cryptocurrency SKINCOIN into the gaming industry skincoin solve the problem of convenience and safety when it comes to the gaming services. This will protect all types of gaming platforms as well as exchange services from Valve claims and blocking of accounts on Steam. Cryptocurrency SKINCOIN does not qualify as a payment method in the usual sense. This protects SKINCOIN from claims of the regulatory and other governmental institutions.
 will start off with crowdfunding that will enable investors or players to hold SKIN coins during launch of the platform so they can either use it to trade skins or exchange them when it will be listed in exchange platforms. This ICO will run from Jun 21st to July 21st and anybody can purchase these tokens during this crowdfunding at 6000  SKINS per ETH rate. 30% of total Token created will be held by developer team to use in future. Invest now 

Out of all funds collected during this ICO, 60% will be used for marketing, 20% for developing the actual platform and remaining 20% to scale up the project in future.

Invest in SKINcoin ICO from here : 
Official Webpage : 
Read whitepaper : 
Bitcointalk ANN : https://bitcointalk.org/index.php?topic=1944508.0
Contact us in bitcointalk : https://bitcointalk.org/index.php?action=profile;u=860971 (SONG GEET)